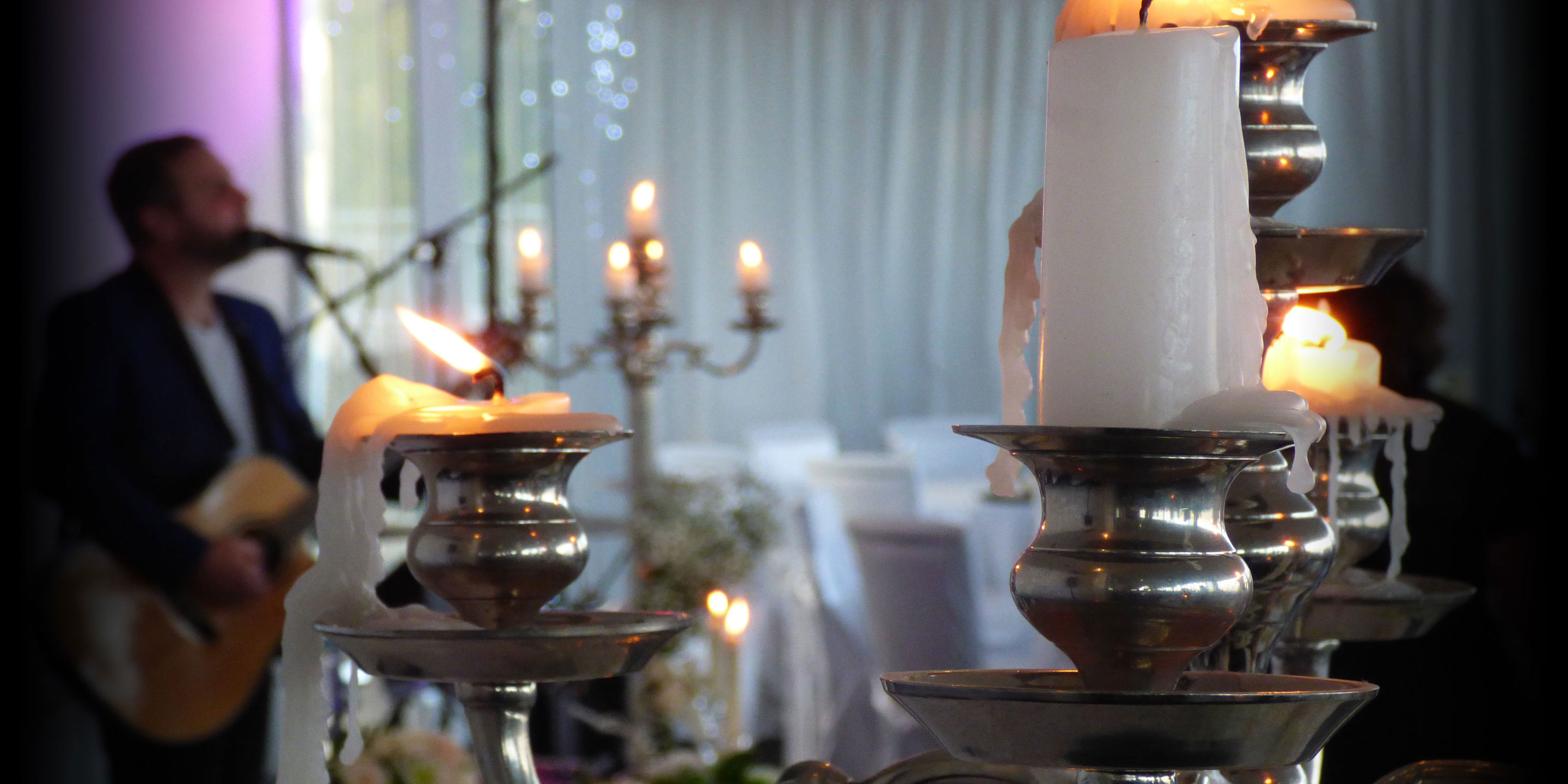 Live Wedding Band for your special day...
Your wedding day is one of the most special days in your lifetime. That's why when it comes to live wedding band hire, you don't want to get things wrong. To hire a live wedding band for your reception can be a daunting thought, but rest assured, our professional wedding band musicians have had the priviledge of being a part of many couple's weddings and know the importance of every small detail. From the smart formal presentation of the wedding band musicians to the delivery of the music itself.
There are many questions you may have, as live wedding band hire is something you may have not done before. What you want to avoid is wedding bands that will be too grungy or heavy, or at the same time too cruisy and boring so you don't get to dance. Some wedding bands can run out of appropriate music, or not able to pull out some of those special requests. Most importantly, compared to DJs, our live wedding band will be interactive with you and your audience and encourage a dance floor. We provide the music a DJ would play in our breaks anyway through our state of the art gear. We guarantee to be appropriate at every different stage during the evening so that you don't need to worry about a thing.
Professional Live Wedding Band with experience...
A Sydney based wedding band, 2 and 3 way split have performed live at many wedding receptions and understand how important it is to have the evening run smoothly. Upon arrival we as a band liase with the wedding co-ordinator / emcee to ensure all formalities are taken into account with on stage times, and that a good amount of partying and dancing is enjoyed. Bad organisation can be disastrous with not enough entertainment or partying time.
Our live wedding band entertainment provides music to be enjoyed by all ages. We arrive as a band and are set up prior to wedding guests arriving, with easy listening CD music upon arrival. We provide all PA and lighting for the perfect stage and dance floor look. You are welcome to use our microphones for your MC & speeches, and to play any special songs for your cake cutting, bridal waltz, or any other time through our PA system.
If you have any further questions about our professional live wedding band entertainment hire or would like a quote, please call us on 0410 648 809 or ENQUIRE ONLINE and we will be happy to assist you in any way with your live wedding band hire.